Some of the Best Gun Dogs in the Country!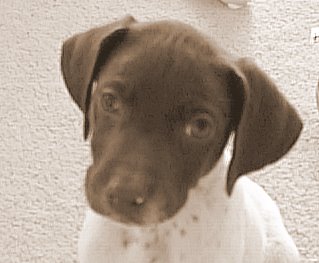 About Levy's Hunting Companion Kennels
Levy's Hunting Companions is located in Onawa Iowa. We have been breeding AKC certified German Shorthaired Pointers for over 20 years. Our dogs are bred for instinct in the field, temperament, intelligence, desire, and soundness of body. With so many years of breeding experience, we know which dogs to breed for the desired outcome of the pups in the litter. Whether it is a foot hunting dog or a field trialer, our kennel can provide the hunter with what is desired.
We have German Shorthair Pups of all colors from white with liver spots, liver roan, black roan and black and white. Contact us with any questions, and we will provide pictures and dates of when the pups will be ready. We will also take a down payment for upcoming litters.
Contact us with any questions at the information below. Thank you!